A propos
Venez participer à la seconde édition Last Summer Throwdown!

La compétition s'étale sur 3 wods de qualification et un weekend de finale qui se déroulera au Crossfit Aymon de Spy en Belgique.

Cette compétition est ouverte à toutes les nationalités (aucune obligation d'être domicilié en Belgique).

Testez votre niveau et vos capacités à la dernière compétition internationale d'été !

Les 3 wods de qualification seront annoncés le 27 mai 2019 et tous les athlètes devront soumettre leurs scores pour le 16 juin 2019 à 23h59.

Le score déterminera la catégorie des 120 meilleurs athlètes qui seront invités à Spy pour la finale les 24 et 25 août 2019. Les 80 premiers hommes et 40 premières femmes seront repris pour la finale.
--- English version ---
Let's participate in the second edition of the Last Summer Throwdown!

A 3 qualifiers competition followed by a finale weekend at Crossfit Aymon in Spy Belgium.

This competition is open to every nationalities (no need to be living in Belgium).

Test your level and abilities during the last international competition of the summer!

27 May 2019: announcement of the 3 qualifiers and all athletes should submit their scores by June 16th 2019 at 11.59 PM at the latest.

The score will determine the category of the 120 best athletes who will be invited to Spy for the Finale on August 24 and 25 2019. The firsts 80 men and 40 women will qualify.


Les inscriptions seront clôturées le 16 juin 2019.
Coût de l'inscription: 15 € (20 € après divulgation des wods)
--- English version ---
Registration close on June 16th 2019.
Registration fee: 15 € (20 € after disclosure of the wods)
Ouverture des qualifications: 27 mai 2019
Fermeture des qualifications: 16 juin 2019 (23h59)
Annonce des qualifiés: 1 juillet 2019
Week-end de la Finale: 24 et 25 août 2019
--- English version ---
Opening of qualifications: May 27th 2019
Closure of qualifications: June 16th 2019 (23:59)
Announcement of qualifiers: July 1 2019
Weekend of the Final: August 24 and 25 2019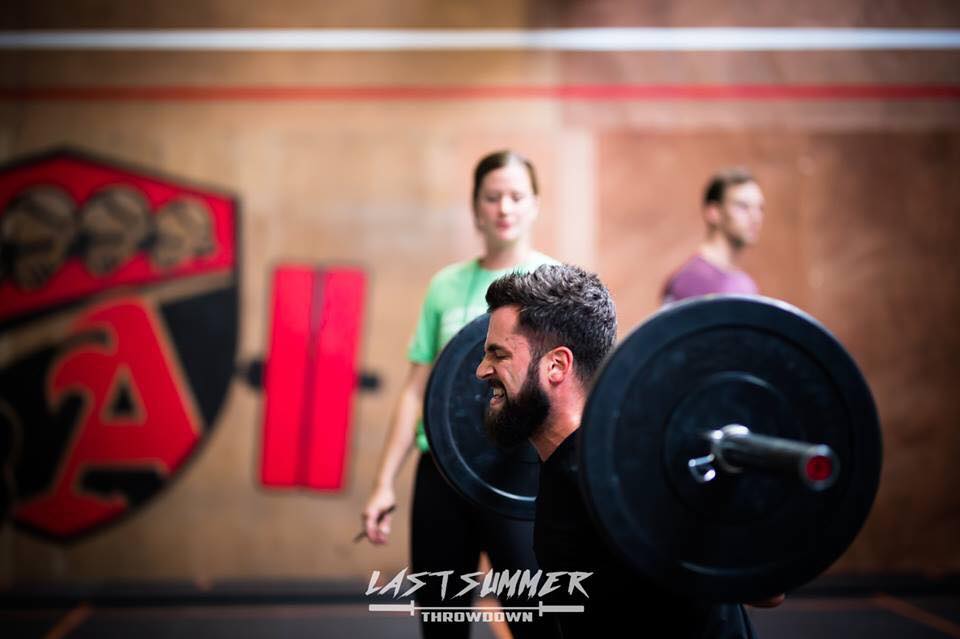 Pour les qualifications, seulement 2 catégories sont disponibles : Homme ou Femme.
Les 120 athlètes qualifiés seront répartis dans deux catégories (D1 et D2).
Aucune catégorie en équipe et tout âge confondu.
--- English version ---
Qualifiers will only let you choose between : men or women.
The 120 qualified athletes will be divided into two categories (D1 and D2).
No category in team and any age combined.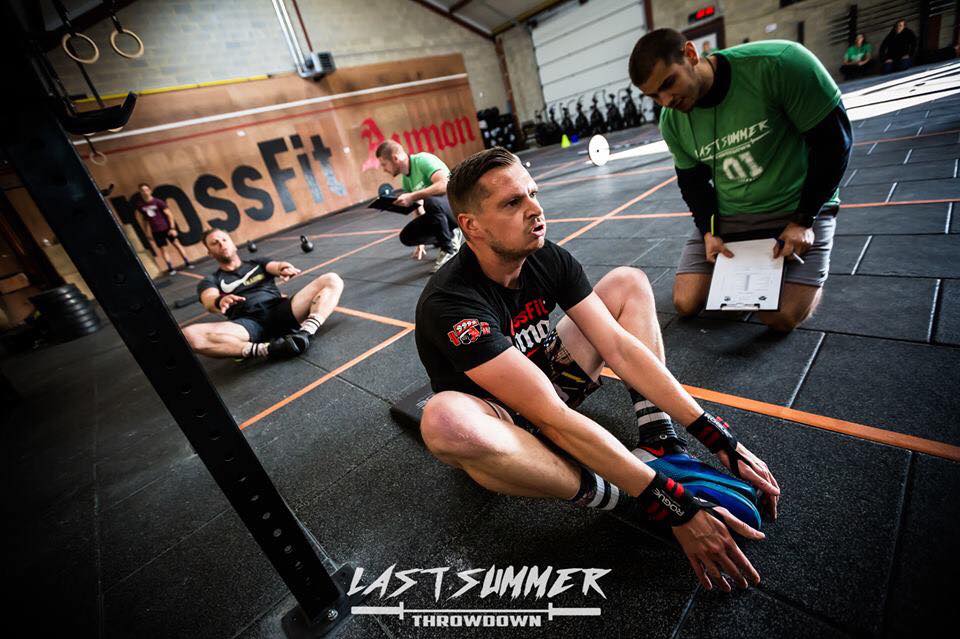 Pour chaque wod de qualification, chaque athlète devra encoder son résultat et fournir un lien pointant vers la vidéo de son wod.
Pour chaque wod :
Se présenter, annoncer le wod de la compétition.
Montrer les charges barres et les équipements.
Montrer le temps en début et fin de wod.
Veillez à bien respecter les standards.
--- English version ---
For each qualifier wod, each athlete will have to register the results and the video link to his wod.
For each wod you need to :
State your name and the competition wod.
Show the bar and plates used.
Show the time both at the beginning and end of your wod.
Make sure to respect all standards.
WOD 3
EMOM for as long as possible
Minute 1:
15/12 cal row
Minute 2:
4 burpees over barbell
10 shoulder to over head
Minute 3:
16/13 cal row
Minute 4:
4 burpees over barbell
11 shoulder to over head
Continue and add 1 rep each minute at the cal and at the shoulder to over head
Télécharger la fiche descriptive


Inscription
Les inscriptions 2019 sont clôturées!
Registrations 2019 are closed!
Contactez-nous
Adresse
Route de Saussin 55/5A, 5190 Spy (Namur), Belgique